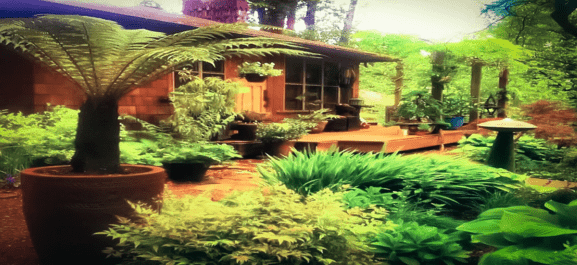 5 Essentials to Surviving Tiny House Living
True Confessions of a Small House Owner
I'll be the first to admit it, living in a 700 sq ft house with two teenage children is not exactly what I thought it would be. Just 12 years ago they were toddlers scooting around, curious and into everything. Having a small home was the ideal situation. I could keep an eye on my eldest as he played with his toys quietly in the living space while simultaneously chasing after my daughter who happened to be emulating what I considered to be a spider monkey hanging from her loft bed.
As the years passed and elementary school became a part of our lives, the living space became less of a play room and more of a working space. Toys were replaced with computers, text books, and the daily showing of sibling smack-down. Our close quarters were becoming closer quarters as the children grew.  After one exhausting night of close-quarter battle between the three of us and a teary eyed family meeting that followed, I realized something incredibly poignant,  our small space was creating an environment of love and forgiveness. Over the years we've learned to give each other space when needed, to provide help or advice regarding homework and life when necessary, and to ask for forgiveness by simply holding on to each other.  
Living in a small area presents plenty of challenges such as downsizing belongings, shortage of storage space, finding furniture to fit the area, as well as insufficient room to entertain. However, using creativity, smart materials, and a great home builder or contractor, these challenges can be overcome resulting in a simple, wholesome lifestyle. It hasn't been an easy ride, living in a small space, but I've found that by keeping a few essential practices in mind it is more that worth the price of the ticket.
If you plan on either building a small home, or downsizing into a portable tiny house, keep these 5 essential concepts in mind
Great materials to help you  

Go Green(er)
I'm not talking about compostable toilets, solar panels, and a wind turbine (unless of course you are into that thing), I'm simply suggesting the installation of efficient building materials such as radiant floor heat, an on-demand hot water heater, and efficient windows. An added benefit of a small space is a small gas or electric bill.
If for no other reason but to save your sanity,  

Dare to Dump
This was a challenge for me as I'm a bit of a hoarder (you never know when you'll need that roll of chicken wire that you've been keeping around for years). Even though it was like selling my first born, I bellied up to the bar, packed up my treasures, and carted them off to the local second-hand store. It took me several years of living in my small home to realize that this was the only way to keep my sanity. With a growing family, all but the bare necessities had to go!
As my grandmother use to say,  

Everything in its Place
The greatest challenge of small space living is finding room to put everything.  Living in a small area requires versatile spaces that can easily be transformed such as a bookshelf equipped with a drop down desk and office supply drawers, a coffee table that doubles as blanket storage, and a kitchen with deep cabinetry in which to nest your pots, pans and dishes. Multi-purpose shelving units and under-the-bed storage are a must. If you're feeling ambitious as well as  industrious, give it a go by yourself. If you are spatially challenged, like myself, it's best to contact a skilled designer.
Be Creative With Space

, but watch out…you may actually enjoy doing so.
Ahhh, the artistry of it all. Coming up with creative ideas to utilize a cramped area is something I've learned to love. One key element in creating a livable space is having an open floor plan. An open floor plan creates the illusion of a larger living environment. This can be done by simply building an island separating kitchen and living spaces.  In my home the island is used for dining, tasks, as well as the occasional (and very competitive) family game night. In addition, installing a multitude of windows with removable screens enhances the illusion of a larger area and allows for natural light, a vital component to small space living, to filter in.
As for furniture and appliances, size really does matter. Choose a love seat that doubles as a pull-out bed, a kitchen table with foldable sides, as well as a panel ready refrigerator to create a flawless look.  A stackable washer/dryer and floor to ceiling cabinetry provides ample storage for both laundry room necessities and can double as a mud room.  
Create Outdoor Living Spaces

, the sky's the limit…bug spray not included.
Creating outdoor living spaces has been my salvation when it comes to entertaining . If you have the space outside, why not open up the door and extend your home? When my children were small, our yard was a place to play, put up a tent for an overnight "camping trip," and occasionally watch a movie on the big screen (which happened to be a large drop cloth strung between two trees). Over the years, the need for more space has become a priority. As a result of our lack of space,  we built an outdoor kitchen, including an eating area which allowed for entertaining more than just one or two guests. Laying a small patio away from the house permitted space for placement of a fire pit and several chairs, a perfect place to read a book during the day and roast marshmallows at night. Additionally, small garden rooms and unique plants suitable for the environment give guests and myself an oasis in which to escape the humdrum of everyday life. As for the insects, a screened gazebo can be used for dining or even outdoor sleeping. By using outdoor space to extend your indoor space, you can maximize your living areas and sanity!
How Have You Learned to Live in Your Small Space?